"Kevin is a dedicated, thoughtful and energetic coach who will help you realize your dreams."

Robin S. Sharma, LL.B. LL.M.

Bestselling author of The Monk Who Sold His Ferrari (HarperCollins),

professional speaker on leadership and life balance

It is with great pleasure that I write this letter of recommendation for
Clarity Success Coaching
and for the excellent support that Kevin MacDonald provides as a business coach.
Having had the personal opportunity to utilize Kevin's coaching services, I have experienced challenges, critiques, kudos, fear, humour, integrity, etc. But most of all, I experienced someone who pushed me to set and focus on my goals and then, the encouragement to go about attaining them.  Kevin made me "stretch", or do some "soul searching" so to speak.  He also assisted me in setting down my priorities, envisioning where I wanted to be, and then helped me to ensure those priorities maintained the right order  to find and keep a balance in my life.

Simply put, Kevin made me realize that the only goals that I won't meet are the ones that I don't set! 

I highly recommend Kevin MacDonald of Clarity Success Coaching to help you in your quest for success and balance in your life! 

Shelley Leonhardt,

Executive Director

We recently had Kevin MacDonald speak to our group of 30 Club Managers.  I can easily say that this was one of the most important topics given to our group in the past few years.  Many of us had heard about coaching but were unfamiliar with it's applications.  Kevin gave us a variety of stories that impressed upon the group the unique challenges we face as managers today, and how having a coach can improve both your professional and personal lives. 

What most managers commented on was the way Kevin told stories in a humurous, tactful and inspirational tone, and how those stories could have easily been applied to themselves or fellow co-workers.  It's no doubt that Kevin is becoming a sought after speaker and that coaching is a management tool of the future!"

James Cronk

Educational Chair

Vancouver, BC

Kevin showed a genuine interest in our business.  Instead of giving us a "canned" presentation he did his homework and tailored his session to fit the needs of our organizaiton.  We are extremely pleased with the results and our retreat experience with Kevin has given us a new meaning to the term "accountability".

Shelley MacDougall

Manager, Administration and Service

Glencoe Club

Kevin has helped me make some phenomenal changes in my life.  I have rid myself of the limiting beliefs that used to govern my life. I used to say to myself, "It sure must be nice to able to have 'that'"; now 'that' is a reality to me and many of the things I used to dream of having, I am getting.

Testimonial  Bob Almasi  

VP, Director of Operations,

Henry Schein Arcona

Clarity Clears the Way!

Coaching elevates human worth at Surrey & Delta Golf Clubs

By Ken Oleschuk, General Manager

The Surrey and Delta Golf clubs believed Kevin MacDonald's coaching would be able to provide needed assistance to one of our young, energetic managers whom, while large on energy, hard work and dedication, was lacking in the management skills department.  Over a three-month term, Kevin was able to provide this manager with a systems infrastructure, help him turn ideas into action, help him build self-confidence and a method to approach working with his staff in a more effective way.  As well, the whole process, which also involved reading about great leaders, convinced our manager to make dramatic changes towards a healthier life style.  Along this two month coaching continuum, our entire staff watched with some amazement as the transformation occurred.

Kevin was also hired by our Golf Club to facilitate the second day of our two-day management retreat and did an outstanding job during what was a terrific day.  Kevin's focus on leadership skills, his summary of the previoius day's work, his use of group interaction, video clips and his repertoire of appropriate stories and anecdotes meant our staff finished the day with an entirely different view of one another and our roles in the work place.  We are now much more committed to making a difference than ever before, complete with the tools to do so.  I am indebted to Kevin for his assistance and his leadership in helping the key staff of Surrey and Delta Gold clubs achieve our goals.



This website is being developed and maintained by: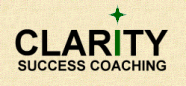 The Golf Operations staff at Olympic View would like to extend a huge kudos to…

KEVIN MacDONALD

For taking on the enormous task of transforming two teams, one at Olympic View, and one at Arbutus Ridge, into true S.T.A.R.'s. You showed us that anyone can shine brilliantly in the industry, no matter the position, and also in life.

A saying comes to mind when we now talk about stars…..

"The bravest are surely those who have the clearest vision of what is before them,glory and danger alike, and yet notwithstanding, go out to meet it." - Thucydides

Again we thank you for your time, positive energy, entertaining presentation and the sharing of knowledge.