This above all: To thine own self be true.

William Shakespeare

When I was attending high school in the "70s" the phrase "I am going away to find myself" was not uncommon.  It seemed strange to me that people would have to find themselves in the first place, and having to go somewhere else to do it, really didn't make sense.

I am now convinced that knowing who you are is critical to your success.  There is nobody in the world that we should know better than ourselves, yet most people never take the time to look at who they are.

Who are you?

Actually, you may have to go somewhere to find out.  Our worlds have become so busy that an exercise like this seems to be out of the question. In the 70's people would go to Europe or Asia.  That would still work, but it could be in nature, a library, a coffee shop or your bedroom, as long as you can escape responsibility and distraction for a while.

Who are you?

What do you value?

What makes you happy?

What are your special gifts?

What do you believe?

Why do you do things you don't want to do?

Why don't you do the things you do want to do?

A Coach can help you find the answers you need to build a foundation for success.

"To be what we are, and to become what we are capable of becoming, is the only end of life."

Robert Louis Stevenson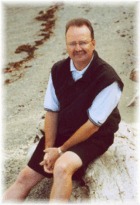 Who is Kevin MacDonald?

I am a husband, a father, a son, a brother and a friend.  I am a leader and an example.  I am caring, compassionate and thoughtful.  I share a passion for golf with friends and family.  I am fascinated by biographies.  I listen for the wisdom that comes from everyone that I meet.  I am creative, passionate about learning and someone who has fun and laughs frequently.

I love to help people.  I love to make people feel good about themselves.  I love to help people realize their dreams.  I am a communicator, a story teller and a coach.

Knowing others is wisdom,

knowing yourself is enlightenment      Lao-tzu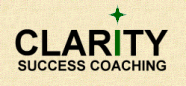 This website is being developed and maintained by:

"Click here to listen to a personal message from Kevin."