This website is being developed and maintained by: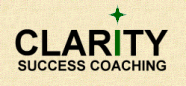 …and Dignity for All

Unlocking greatness with values based leadership - by James Despain and Jane Bodman Converse

I think one the things I liked the most about "…and Dignity for All" was the fact that the author is describing a style of management that can be very successful and yet he takes the reader through all of the pain and suffering he and his people had to endure to learn how to do it.  In many management books you only hear the success story.  In contrast, "…and Dignity for All" shows times when Mr. Despain fell short and wasn't proud of his behaviour.  This makes the book and the lessons gleaned from it more real.  The book accurately paints a picture of how growing up in the 50s and starting to work in the 60s shaped the values of the managers at that time.  They learned from the managers above them who had learned from a military model of how to manage people.  Orders were given, immediate compliance was expected and questioning authority was not tolerated.

After years of serving in management at various levels for Caterpillar in North America, Japan and Mexico, James Despain was faced with the monumental task of turning around the Track-Type Tractors Division of Caterpillar.  He had the opportunity of creating a new managerial model at the same facility where he began his career as a 16 year-old sweeper.  Together with his key people he identified nine specific values that he believed would eradicate negative behaviour in the division and allow them to make the division profitable.  The nine values the team came up with were trust, mutual respect, team work, empowerment, risk taking, sense of urgency, continuous improvement, commitment and customer satisfaction. 

Whether or not you are working with a corporation, I encourage you to read Mr. Despain's story and see what they accomplished and how they did it.  As a coach I can make the observation, whether I'm working with a corporation, a team of individuals or an individual, that defining and understating the values that they hold near and dear is key to moving them toward the future that they design.  I encourage you to read this book to see how it inspires you to do this for those you work with and for yourself.