This website is being developed and maintained by:



To book complimentary coaching session with Mr. MacDonald

Please complete the form below and click submit.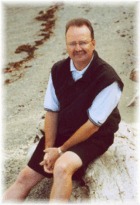 Phone # if you would like me to call you:

Have you used a coach before?:

This will clear the form above.

This will send in your response.

Your responses to these questions will help me get to know you a little before our session.

I will contact you within 3 business days via email

(or by phone if you prefer) in order to arrange a convenient time for our first session.

Your first session is complimentary.

All responses are strictly confidential.

What is important to you?

If you could live 5 lives and have a different career in each of these lives, what would they be?

If you could set three goals and be guaranteed their attainment, what would they be?

What would you like to change in your life in the next 180 days?

What, specifically, would you like to get out of this session?